The #2011 Handy Bend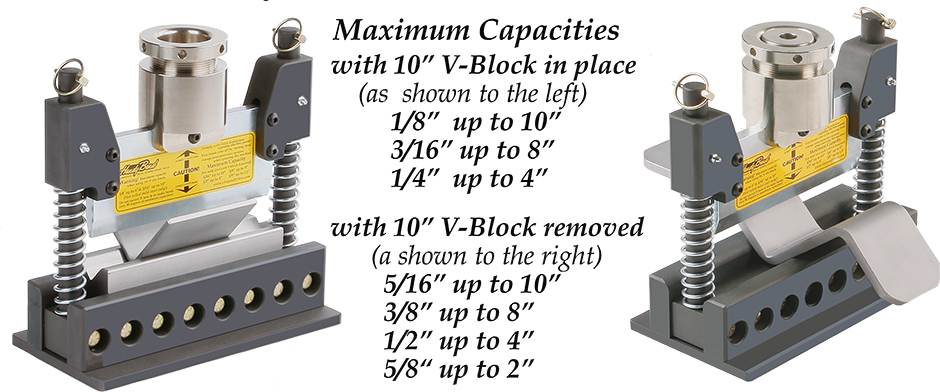 The #2011 Handy Bend comes standard with every #UF-25H Universal Fabricator. This precision machined heavy duty press brake can make bends on thick material that cannot be formed on most much more expensive press brakes without doing serious damage to them. It is a piece of equipment that truly lives up to its name. It can also be purchased separately for use in your own hydraulic press provided the specified bending capacities are not exceeded or your press is not over 25 tons.
The best way to get a real sense of what a useful tool the #2011 Handy Bend is for forming all sorts of parts, including heavy bar stock, is to watch our comprehensive DVD video. It is a more in-depth explanatory version of the short video shown on this website. Give us a call and order your free copy today.