Available For Purchase Online!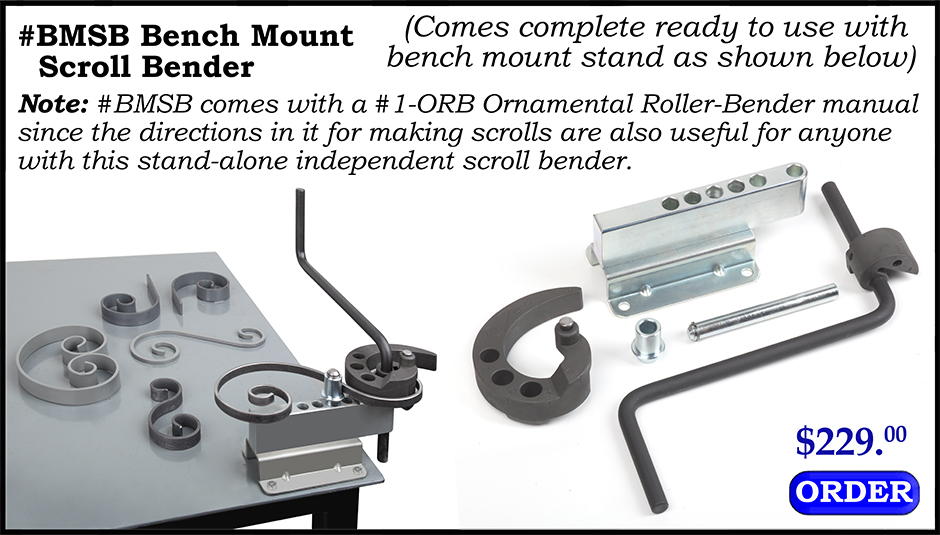 If you own a #1415 Bench Mount Ring Roller you may want to order this #BMSB Bench Mount Scroll Bender to go with it. However, keep in mind that the #1-ORB Ornamental Roller-Bender allows you to fabricate a greater variety of ornamental projects as well as be able to have some tube bending capability. If your budget is limited you can acquire just the bench mount scroll bender and get some practice making projects that only require scroll bending such as the ones shown below.
Money from those projects can be set aside so that you can purchase a #1-ORB Roller-Bender later which will equip you to make almost any ornamental project that your customers may want and be happy to pay for. If you are just getting started you may want to start making a few simple items before attempting more complex ones.